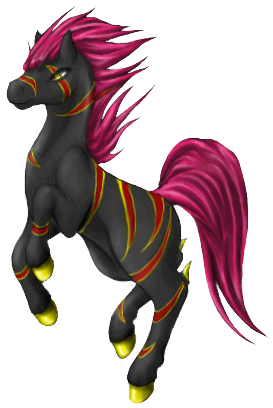 Name--Summer Solstice
Gender--Male
Parents--Frolic X Spin
Special Stats--None
Sibling--SaphireSpin
Mate--None
Offspring--None
Circle--None

)-(

He is every bit the stallion that his father use to be.

Stice lives up to the blood flowing through his veins and his name suits him well. He is wise, yet foolish. Like his parents, he "frolics" and "spins", but does not lose his head.

And he should also not be underestimated. Beneath his fiery exterior, he is warm and also cunning.

He changes just as fast as the seasons.